NEWS
12/14/2006 - Falk Families Survivors' Fund Established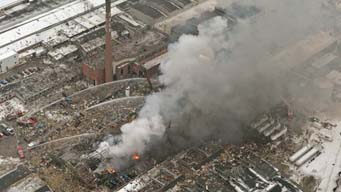 Falk Creates Survivors' Fund for Victims' Families
To assist the families of those who lost loved ones during the explosion at Falk's Canal Street Operation, Falk has established the Falk Families Survivors' Fund designated to assist the families of the three men who lost their lives. Falk and Rexnord Industries (Falk's parent company) have made an initial $100,000 contribution. In addition, the Rexnord Foundation has committed $45,000. AGMA has also made a donation to the fund.
Non-taxable contributions can be made by mailing a donation (checks should be made out to the Falk Families Survivors' Fund) to:
Rexnord Industries, LLC
Falk Families Survivors' Fund
4701 W. Greenfield Road
Milwaukee, WI 53214
Attn: Treasurer
For more information, visit Rexnord's website.