NEWS
9/13/2006 - Miller Park Project ahead of schedule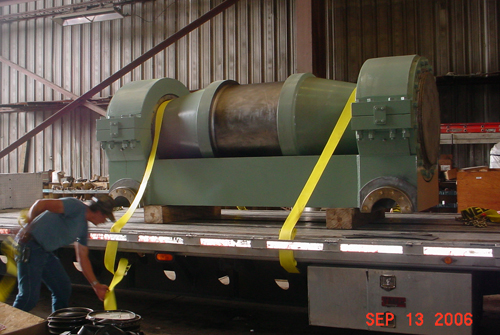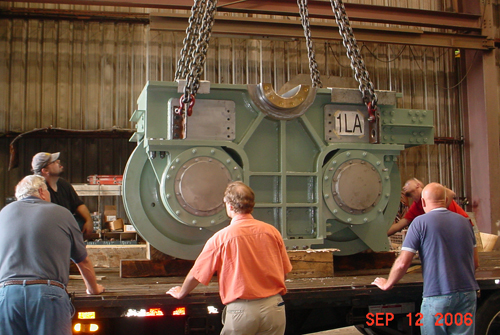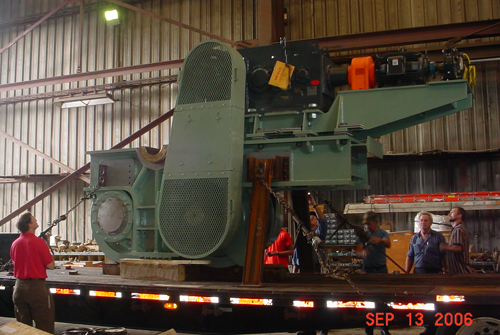 Steward Machine is proud to announce the shipment of the first four of the ten bogies it is manufacturing for Milwaulkee, Wisconsin's Miller Park, home of the Milwaulkee Brewers. These bogies will replace the Park's existing ones which have not performed as expected. The shipment is weeks ahead of schedule to ensure that the installation process is timely and as flawless as possible.
Steward Machine greatly appreciates having earned the business of the City of Milwaulkee and is committed to doing everything possible to meet the expectations of its citizens.
To read more about this project, please click here.
****UPDATE****
Installation of the bogies manufactured by Steward Machine has begun at Miller Park, and reports are that everything is going better than expected.
Below are a few pictures of the unloading and installation process.